Upright Citizens Brigade Theatre
Upright Citizens Brigade Theatre has affordable, comedy shows seven nights a week in NYC and LA. Watch the best improv, sketch and standup in the country. Our original comedy video productions have garnered the national spotlight. We also run the first nationally accredited improv and sketch comedy school in the country. For information on our courses, visit the Training Center.
NYCF: An Evening With Morgan Murphy
The UCB Theatre and The New York Comedy Festival Present: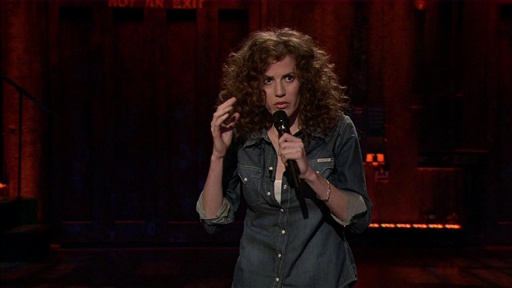 Morgan Murphy, writer for CBS's 2 Broke Girls, performs an evening of hilarious stand-up comedy.
Morgan Murphy was born in Portland, OR, but she moved around frequently before settling down in HOLLYWOOD-adjacent. She landed a writing job on Comedy Central's "Crank Yankers", which led her to become a writer on "Jimmy Kimmel Live," where she has performed twice as a stand-up. In September of 2011, Rolling Stone Magazine included her in their "New Wave of Comedy".
She moved to New York in 2009 and spent two years as a writer on "Late Night with Jimmy Fallon". In 2011, she moved back to Los Angeles, where she's currently a writer for CBS's "2 Broke Girls".
Upcoming Performances